TH!NK post
This article is archived. Comments are closed.
Will EU leaders act as 'Green leaders'?
Published 29th October 2009 - 1 comments - 961 views -
While next December Governments from 192 countries will attempt to thrash out a successor to the Kyoto Protocol, in the next 36 hours 27 European leaders will meet in Brussels amid growing concerns they will not reach an agreement on funding climate change.
Once again the main objectors are coming from the Eastern bloc who want upfront funding before the climate treaty starts in 2013 to be voluntary.
Last December, European leaders had agreed on reducing emissions by 20% by 2020 and 30% in the event, other developed countries such as US, China and India would slash their own emissions by 15 to 30% in ten years time.
Prior this EU Summit, just two weeks ago 27 EU Finance Ministers didn't reach a deal on finances to help developing countries switch to clean energy. On the other hand, EU Environment Ministers set new targets - cutting maritime emissions by 20% and aviation emissions by 10% to the levels of 2005 by 2020.
Meanwhile according reports on European web portals, EU leaders are set to back emissions reductions of at least 80-95% for the developed world by 2050. Fingers crossed!
Observers are claiming that climate change will not be top priority on the leaders agenda since there's still unfinished business of the Lisbon Treaty and lobbying for the first-ever permanent President of the European Council.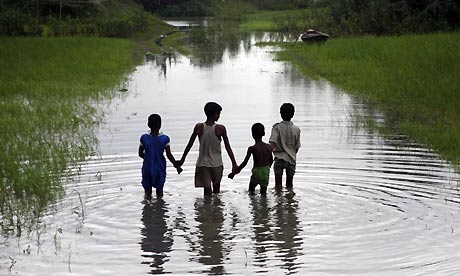 Less than 40 days to Copenhagen, lets hope European leaders will emerge from this two-day Summit in Brussels saying - 'Yes we can'!
Comments
This article is archived. Comments are closed.